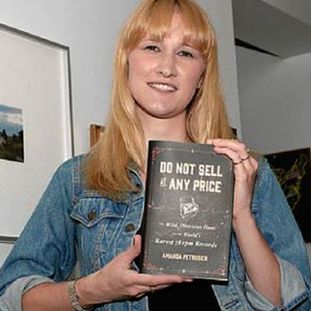 Ik heb afgesproken in het café maar ben te vroeg. Op het fonds maakte ik een kopie van een artikel in The New Yorker, een bespreking van A Head Full of Dreams van Coldplay.
Een goed stuk waarin eloquent een artiest wordt doorgezaagd. Dat is knap want negatieve recensies vervelen snel. De auteur is Amanda Petrusich. Ze valt vooral over de positieve, zeepbelteksten van Chris Martin, waarbij ze dit opmerkt:
Lyrics are not poems. They don't need to (and, perhaps, simply cannot) operate by the same rules and dicta. It is unfair to divorce a song's language from its preordained, mandatory bedfellows, melody, rhythm, and instrumentation; it is unfair to hold lyrics to the same standards of coherence, beauty, and crispness we might employ when considering words on a page.
De volgende herinnering krijgt langzaam gestalte.
Ik kom thuis met een album dat ik bij de bibliotheek heb geleend; Klark Kent, een soloalbum van Stuart Copeland van The Police. Mijn vader zit aan tafel, leest de krant. Op de achtergrond klinkt radio 1. Ik onderbreek die rust ruw, zet de plaat op, ga schuin van hem zitten en bekijk de hoes en het inlegvel met teksten. "Niet alleen leuke muziek ook goede teksten", mompel ik. Mijn vader pakt het inlegvel en leest de eerste twee zinnen:
I Am The Hottest Thing You Ever Will See
You Know I'm Something It Ain't Easy To Be
De terechtwijzing is niet subtiel, maar hij heeft gelijk. Gekoppeld of niet aan melodie, ritme en instrumentatie; het blijft een album vol vervelende onzin.
Terwijl die pijnlijke ochtend in mijn gedachten schuurt, zoek ik op mijn telefoon op Amanda Petrusich. Ze schreef een boek: Do Not Sell At Any Price. The Wild, Obsessive Hunt for the World's Rarest 78rpm Records. Een intrigerende titel. Ik klik door en lees bij Pitchfork een fragment. Het gaat over Harry Smith, de man van Anthology of American Folk Music, waar Bob Dylan en The Band zo veel van hebben opgestoken.
Ik wil weten hoe Smith er uit zag.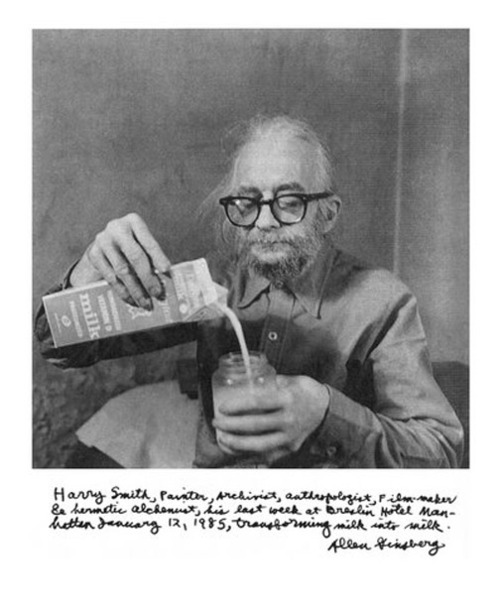 De site waarop deze foto staat vertelt dat Harry op dieet van boter en suiker leefde. Interessant.
Ik keer terug naar Amandas hoofdstuk. Ze vergelijkt Smiths werk met dat van een samensteller van een mixtape:
In the most basic sense, what Smith did with the Anthology will be familiar to anyone who has ever crafted or received a fussed-over mix tape from a paramour or a pal.
Ze verwijst hierbij naar een memoir:
As the rock critic Rob Sheffield wrote in his 2007 memoir, Love Is a Mix Tape, "It's a fundamental human need to pass music around." And of the mix tape, specifically: "There is always a reason to make one."
Ik zoek meteen op "Rob Sheffield" en kom eerst bij een recensie en dan bij een fragment uit het boek; een geweldig hoofdstuk over Big Star.
One Saturday night we met at a party and danced to a few B-52's songs. Like all Southern girls, Renée had an intense relationship with the first three B-52's albums. "All girls are either Kate girls or Cindy girls," she told me. "Like how boys are either Beatles or Stones boys. You like them both, but there's only one who's totally yours."
Kippenvel.
Ik neem een slok bier, zet de telefoon uit en mijn bril weer wat dichter bij mijn ogen. Ik kijk op.
Goddank, daar is mijn afspraak.